HSRI's extended Open Enrollment period begins today and runs through January 31, 2022 with huge savings on health coverage available to most Rhode Islanders.  EAST PROVIDENCE – Open Enrollment through HealthSource RI, Rhode Island's health insurance marketplace,...
read more
Join us TODAY at 9:30am for our Virtual Enrollment Info Session. Learn about HSRI, how to get covered, and the ways we are here to help! https://t.co/8BhQopnlm3
Join us in celebrating the life and lasting legacy of Martin Luther King Jr.'s work and words.
#MLKDay https://t.co/NNyAlQ8sPE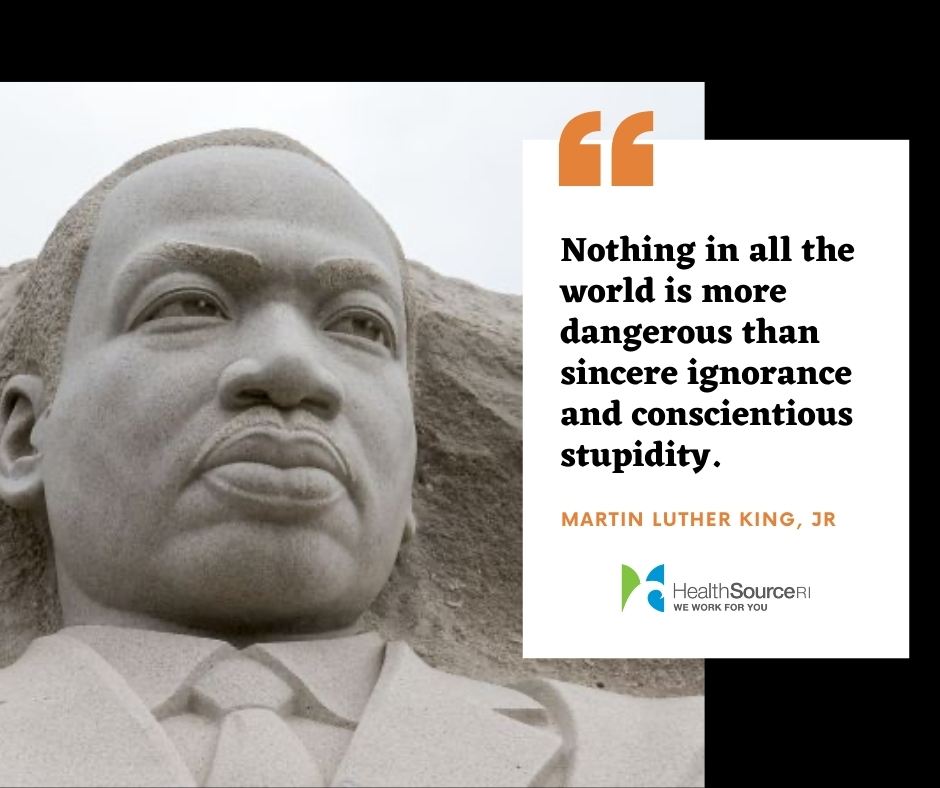 ¿No puede asistir a nuestras sesiones de información, pero aún necesita apoyo de inscripción 1 a 1? ¡Estamos aquí para ayudarte! ¡Haga su cita para hablar con un Navegador hoy! https://t.co/9vb6e4hbte
Want to stay in touch with HealthSource RI?
Sign-up here to get quarterly updates about the latest news.
HealthSource RI connects you with health and dental insurance from these companies: